Hear their stories about how Musikgarten has impacted their lives.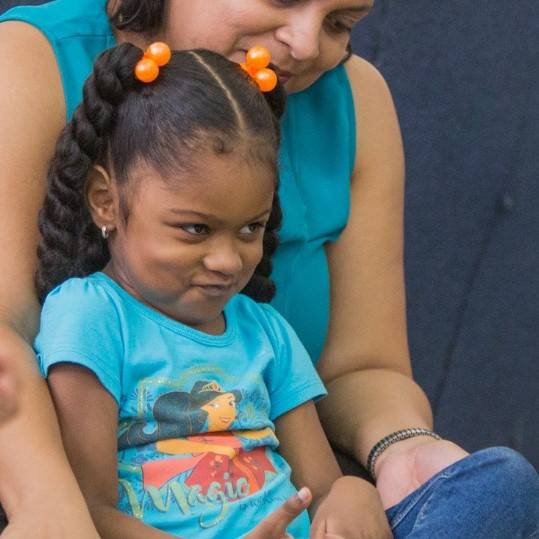 "Musikgarten has been a great experience for both my daughter and I. It was truly amazing to see how the musical concepts were being taught through fun and interactive methods, that seems just as play for the kids.
My daughter enjoys the sessions thoroughly and we both look forward to it each week"
San Fernando Musikgarten Parent of 5 yr old
DECEMBER 2017
Musikgarten Parent going on 3 years now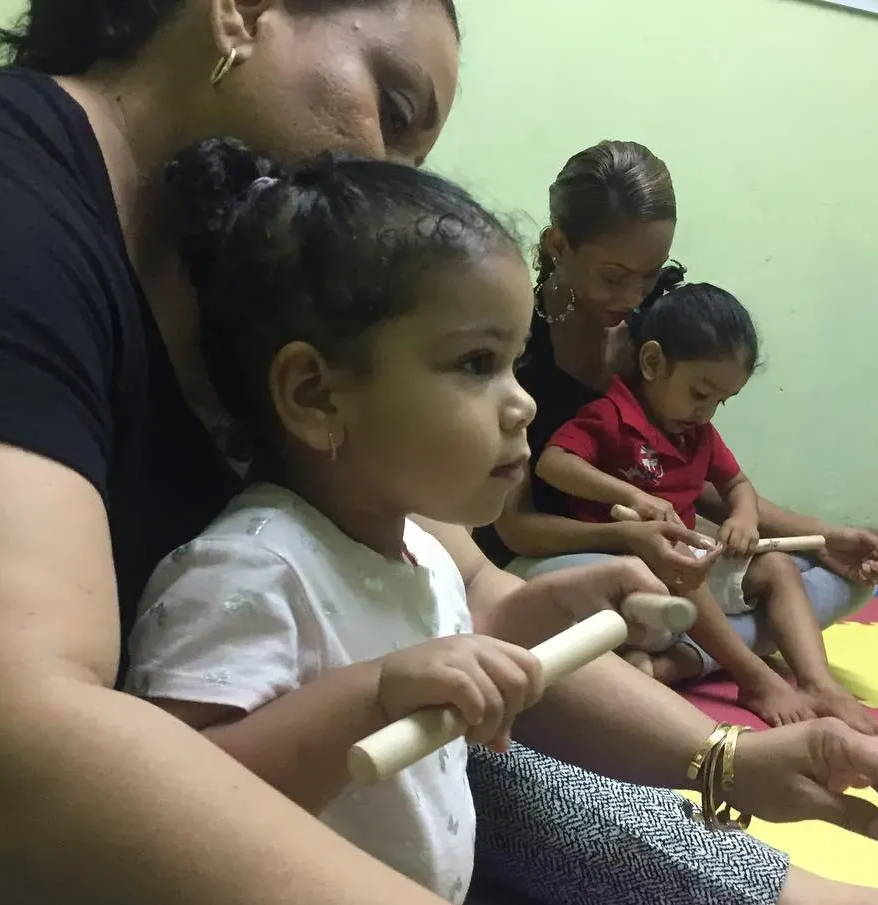 "So we came and we were not disappointed. She learned things musically and socially; ... waiting her turn, doing what is asked, following instructions. Although it's still challenging to get her to do those things at home, modelling the behaviour from ideas in class has been helpful.
In terms of her musicianship, she loves the sticks, she has a nice sense of rhythm going, she loves music.. she's becoming more musically inclined. She sings around the house; she sings questions and conversations and puts everything into music"
FEBRUARY 2019
Musikgarten Parent going on 2 years now
"My 3 year old daughter and I both enjoy the time spent in Musikgarten classes. With a variety of songs and movements it definitely keeps her attention.
There has been growth in her independence, confidence, social and fine motor skills.
She looks forward to her sessions and incorporates music in every task that she does at home. It is a great treat!
Musikgarten Parent of 3yr old
DECEMBER 2017
"I like that she watches and focuses and listens, like when we at home and I'm instructing her to do something, she listens to me and I think that has a lot to do with class too.
Since she started I remember she was really fussy and never used to really focus on the class and the activities, but coming in every week is what I think made the difference.
Musikgarten Parent of 7 month old baby
DECEMBER 2019
"After class I realize that afterwards she would say and do everything and it stays... what she does here (in class), she remembers.
She would take the pens and play them together like the sticks and she gives me a beat.
She enjoys it and I am satisfied because I realize that she is learning beats and rhythm and you know that is something people take for granted like you're not always on time, but I'll be very happy if she could develop that skill of getting the steady beat.
Musikgarten Parent of toddler
DECEMBER 2019
"It's through a lot of activity and play and they're much more receptive to it... It's a really excellent curriculum and I haven't seen anything like it"
MUSIKGARTEN DAD going on 4 years now
Share your experience in class with us
Thanks!
This field is required
This field is required
This field is required