FREQUENTLY ASKED QUESTIONS
Online Banking (Local)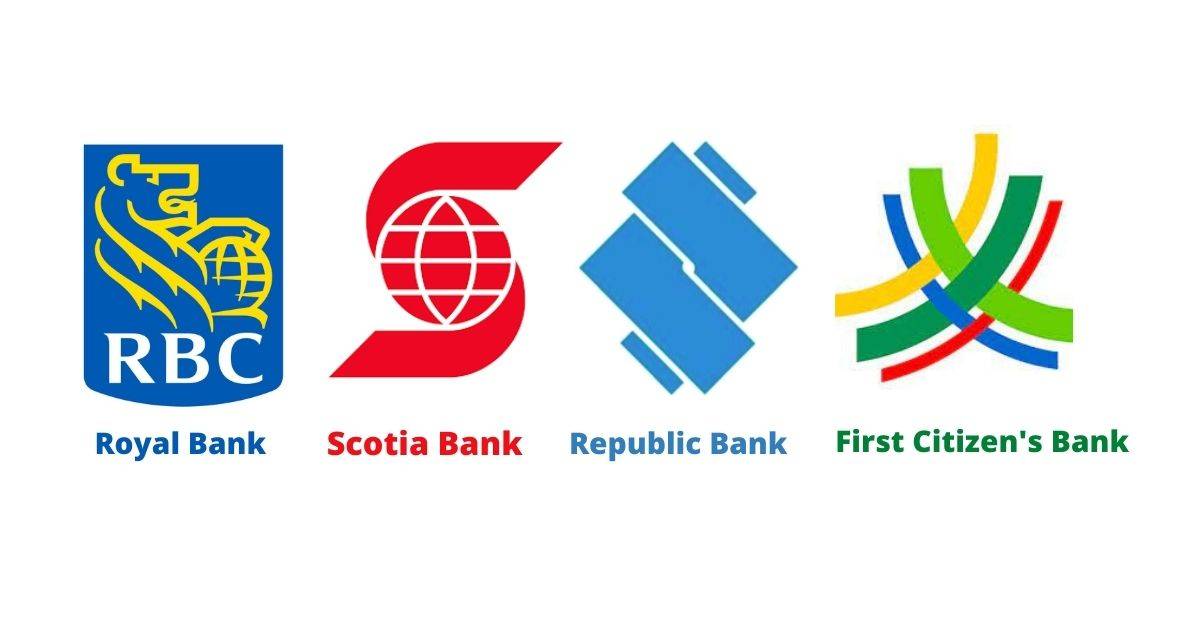 Bank Transfers Accepted from TT local banks.


After your order is made, your online transfer transaction must be completed the same day or by 11:00am the following business day and processed within 2 business days. Your Invoice is updated when payment transaction is processed and received in our business account. Bank account details arrive in your email automatically upon checkout.
LINX Debit Card/Credit Card
LINX PAYMENTS are processed by next business day / designated registration schedule at our class location via the secure Royal Bank EZPay Device.
N.B. Credit Card Payments for classes will be subject to a S/C Fee of 5% on total invoice.
PayPal Credit Card payment is available
for complete Semester invoice payments ONLY
.
Invoice will be quoted in USD at the store's current conversion rate. Simply click the currency symbol in the header to view price in USD.
Credit Card Payments for classes will be subject to a S/C Fee of 5% on total invoice.
You will receive an Alabanza Music Payment Request email from Paypal via service@intl.paypal.com with your total amount payable as per your invoice.
N.B. Credit Card Payments via Paypal may not be eligible for certain discounts.
CASH only accepted for Preview sessions or for persons unable to access the above methods upon request.
When and how are payments made?
To Register: You'll be required to pay your Registration, Materials fee and your Semester Tuition.
Invoices will be automatically generated upon checkout. Ensure you've received an automated email confirming your order with payment instructions.

Payments must be completed Online within 24 hours of order or by appointment for LINX . Invoices will be updated and resent for all verified payments.

Kindly ensure that transactions are completed before class as this helps us manage time to focus on the delivery of classes to all families.
Full Payment for Semester can be made via Online Banking / LINX / Credit Card
Part-Semester Payments (Online Banking or LINX only) may be facilitated upon signing a payment agreement with schedule.
2-Part Payment Plan:- (as on product order)
The first payment is due upon order/ within 24hrs [Registration, Part 1 Tuition, Required Materials/Instruments]
The second payment is due by the first session in Part 2 or due date on invoice [Part 2 Tuition, Required Materials (if new)]
3-Part Payment Plan:- (upon request)
The first payment is due upon order/ within 24hrs [Registration, Required Materials/Instruments]
The second payment is due by the first session in Part 1 or due date on invoice [Part 1 Tuition]
The third payment is due by the first session in Part 2 or due date on invoice [Part 2 Tuition]
Early Registration ends 2-3 weeks prior to start of Semester
Alternate payment arrangements can be requested for individuals or families with more than one sibling attending classes. Late fees: We encourage clients to pay on time and communicate with us to avoid late fees. Fee of $40 per 7 days beyond due date.
Is there a Registration Fee?
A First-Time Enrolment Fee of $150 will be added to the invoices of new families for the first session.
A Late Registration Fee of $100 will be added to the invoices of all returning families, once the early registration period has passed.The Registration fee is non-refundable fee and applies to all first time registered students. It registers the student's place in the class once the required tuition deposit and/or materials fee is covered.We encourage clients to register early to secure spots and avoid the late processing fee of $100 which applies for Registrations coming in after August 15th (for Sept/Oct), December 15th (for Feb/Mar) and June 30th (for July).
This fee helps offset the general operating costs of running the classes at our various locations including annual music licenses and defrays the administrative cost of setting up your student in our class management system and parent education communiques, all of which help to keep your annual tuition costs lower.
Are there Discounts/Special Offers available?
Review Credit: Alabanza Music is a growing service and it is important for more of the public to be aware of our services, products and become more informed of best practices in music education. If you like our website and service, please, help us promote them and describe your positive experience in a brief review on Facebook. In gratitude, we will be glad to offer you a $50 discount coupon which can be applied to any music class or purchase over $500.
Referral Credit: We are very happy to give $100 credit to each family who refers another family who commits to a full 15-week semester and pays in full. Referral credits will be credited for the following semester (e.g. If the referred family signs up in Parrandero Semester, the family who referred the new family will receive their credit in Calypso Semester). For a shorter session, such as Summer/Vacation Session, the same policies apply except that the referral credit is $50 because of the session length. Thank you for your referrals! Go ahead and spread the word!
Early Bird Registration Special is usually available in the months leading up to the start of the new Semester with Discounts for Full Semester Tuition payments. Since we don't stock Musikgarten Materials, early Registration ensures your materials reach in time for the start of the Semester.
Registration Discount: Look out for the Free Registration Promos in the months leading up to the start of our Semester.
Sibling Discount for Musikgarten Classes: Where there are families with more than one child enrolled, registration is FREE. An additional $150 discount is given off tuition per sibling only for multiple sibling students from the same family in Musikgarten or other group classes.To apply use the following code at Checkout: SIBDIS.Applicable only on Full Tuition Fee payment only. Not applicable on pro-rated fees.Tuition fees may be prorated accordingly for those who start after the fourth week of the Semester if spots are still available.
Zaquens Discount Musikgarten Adult keyboard students who are Senior Citizens 55yrs+ are entitled to a $300 or 25% Discount on Full Semester Tuition as advertised.
Shift Worker Allowance For Musikgarten Family Music classes, parents/caregivers who are shift workers who foresee missing some classes due to work and are unable to make alternate arrangements, may be entitled to be accommodated in another same age group class for three (3) sessions during the Semester at the discretion of Alabanza Music.
Individual Discounts listed above cannot be combined with other special offers, promotions or discounts.

No discounts available on materials. Materials cannot be purchased separately using credit cards, online bank/cash/cheque only.
How are Virtual Music Classes done?
A virtual class-room is an online learning environment that allows for live interaction between the tutor and the learners as they are participating in learning activities. In other words, the virtual classroom is a shared online space where the learners and the tutor work together simultaneously.
Most of our virtual classes offered online via the Zoom platform are an extension of existing in-person classes that take place asynchronously (live) on-site so that you could really feel as though you are part of the classroom. Some virtual classes are offered exclusively online.
Virtual Music classes require more logistical considerations than in-person classes including additional internet-ready devices, equipment, software and of course access to reliable internet with adequate upload and download speeds for both the instructor and student. In cases where there are combined (virtual & in-person) sessions, the instructor has the mammoth task of manoeuvring between online users and students in the classroom to ensure maximum participation and interaction towards success in music!
As such, a limited number of students will be allowed accepted for the virtual option and those opting for this type of class will be required to pay an additional fee. In cases where all in-person classes must transition into virtual classes, as determined by the instructor, no additional fees will be applied.
Why do students have required materials?
Are we supposed to practice at home?
Children and parents can have so much fun at home and in the car with Musikgarten songs and dances. It's a great family bonding time. It allows children and parents to share in the experience at home.Your teacher will hand out materials during the first week of class or in our Parent Orientation session. Each booklet contains a CD and an access code for a digital download of the song recordings. There may be additional materials associated with each age level (song books, instruments, animal cards, note cards, etc.).The books and recordings are for class and home use, so you and your child become more familiar with the songs and activities we do in class.
Do I need WhatsApp and Email?
There are WhatsApp groups for each specific class where we keep you updated as well as any changes in schedule so it important to review when notifications come in. Signing up as a member on our Members-only E-learning using your email gives you full access to the supplementary material you need for at home review activities and practice.
What happens if I miss a class or am sick?
If you know that you'll be missing a class, we ask that you give us a heads up as a courtesy as some activities we plan require full class participation.Please note that fees for missed classes will not be refunded; however, you may request to attend make-up class (a same-age class on another day or at another location) at least a week beforehand within the same Semester and we will confirm that we could accommodate you. If your child is ill, please keep your child at home for your child's own safety and the safety of others. If your child becomes ill while in class, please take your child home immediately.
What about loss or injury?
Alabanza Music is not responsible for any loss or injury incurred while participating in the program.- Signature on the registration form or the submission of an online registration acknowledges that Alabanza Music is released from all liability, including, but not limited to liability resulting from anyone's negligence. Signature or electronic registration also constitutes acknowledgement that the parent or care-giver agrees to indemnify and hold harmless Alabanza Music from any liability, costs or claims, related either directly or indirectly to participation in an Alabanza Music program, including legal or medical expenses incurred for the participant's benefit.
What's the facilitator's experience in this field?
The facilitator has been involved education for over fifteen years, having taught at preschool, primary and secondary school level. Our instructor/director holds Bachelor's Degrees in Music and Spanish with specialization in Education, is a certified and licensed Musikgarten instructor and has Level 1 Standard Certification qualification from the Early Childhood Music and Movement Association, (ECMMA) USA. She's also had training in Dalcroze Eurhythmics from Kaufman Music School, New York, USA and is a member of the ECMMA, USA. View more here
Can we try out a Class before enrolling?
Any new family is welcome to attend one class at a cost of $100 - $150 depending on class, or Free with a Free voucher from our Flyer/Business Card or Social Media Coupon for the purpose of trying out the Musikgarten programme. Once per family per Semester (Sept-Jan or Feb-Jun). Once a family enrols in the class, that session will be rolled into the Semester tuition if the Preview class is done during either Semester. Valid only on designated days for Musikgarten Family Music Classes. Subject to availability.
My child doesn't even seem to be paying attention. What is he/she really learning?
Children learn to talk over a period of time, first with a few words then phrases. Each child is different, therefore they should be allowed to engage in new experiences in their own unique way. Children learn best from experience with listening and active participation. They can develop a deeper understanding of music and vocabulary for musical expression over time with the building blocks we provide, in the most natural way possible.
Do you cater for children with special needs?
All children are welcome in our Family Music classes, especially since our classes are process based and not performance oriented. Music education has been scientifically proven to benefit children with a variety of needs.We ask parents to let us know beforehand the challenges you may have with your child so that we could help accommodate your child's needs alongside other families and determine if Musikgarten class is the right place for your family.While we are certified early childhood music and movement specialists, we are not music therapists, so that therapists are often recommended where children experience physical, emotional, cognitive, or social challenges. We would be happy to make a referral to those on our network listing of board certified music, occupational, speech & language, behavioural therapists that specialise in childhood intervention.
Are young children going to be using real instruments or toys?
All instruments are age-appropriate musical instruments with excellent sound quality. They are not toys. The claves/sticks are made of natural wood without any coating and all instruments are safe to use with adult supervision. Instruments used at home should be stored separately from toys. Make music time with the family at home a special occasion. When your music time is over, place the basket/pouch in a safe place out of reach of the children. In this way they learn to value their instruments and appreciate their dedicated music time.
Do parents attend and participate in classes?
Absolutely! Parents are an integral part of class in the younger years. As students get older, they participate by themselves, but parents take part in the classes towards the end of each lesson. For all classes, parents are asked to include active music making in their child's life. Sing along with the CD in the car. Play echo games, making up patterns, as we do in class. Put the picture cards or notation games on your refrigerator and play identification games with them as you get ready for dinner. More structured practice is required when the children get to Music Makers: At the Keyboard.
What's the teacher's goal in music and movement classes?
Our goal is to expose children to as wide a variety of music as possible and explore as many elements within the music through established activities which we often adapt to make them culturally relevant. We would monitor the response of the children and modify the activities accordingly to encourage progressively more active participation
Do you have a class that would allow me to bring several of my children of different ages to at the same time?
Babies (12 months and under) may accompany a big brother or sister to in a Family Music Toddler class. We recommend in such cases having another adult with the child in these sessions to maximise the benefit of the interaction. Toddlers (2.5 years and older) who are very independent (they are fine without mommy or daddy around) may join the 3.5yr olds in their Active Allegros Class.
Musikgarten has created a class series called All Together Now (our Todos Together /Nimble Nenes) which allows babies, toddlers and preschoolers to be in one class at the same time. The program is based on adapting nursery rhymes to a music and movement format. This session has many movement activities to keep the toddlers busy, while some are modified to provide preschoolers a more challenging experience. Check the schedule to see if this class is offered, or contact the teacher about starting a class.
What is the Dalcroze Approach when it comes to movement and music?
This method was developed by Emile Jaques-Dalcroze, a Swiss composer, music education and music theorist. In this method, the body is the main instrument. Students listen to the rhythm of a music piece and express what they hear through movement. Simply put, this approach connects music, movement, mind, and body.
Students typically are barefoot and are moving– in locomotion around the room, in gestures with hands, arms, heads, upper bodies. Their movements are responsive to the recorded music or music improvised by the teacher using certain guidelines that are specific to the story or musical piece. Rhythm instruments are included later on in the term.​​Typical session structure includes:
Floor work/body warm-up
Movement in place
Movement in space
Cool down
Seated activity
Improvisation (instruments)
Songs
When can my child start learning piano?
Many people believe that children are ready to start piano lessons when they start primary school. Still others believe lessons should start earlier. However, research indicates that the best time to start lessons is after a solid musical foundation is in place. Being in Musikgarten classes will help establish that foundation and secure your child's musical future.
The ideal age to begin formal training is between ages 6 and 8 years. Starting too early often causes frustration, especially if a child's fine motor skills are not well developed. A child who begins at age 7 will usually progress faster than one who is made to start at age 5 or earlier. Our Piano Preparatory programme is perfect for getting an early start from age 5 onwards with a sequential approach introducing children to piano.
Do I need to own a Piano / Keyboard to start?
When you're in an At the Piano class yes! It is not mandatory for Piano Prep classes as students could use the glockenspiel if they don't already have a piano-keyboard.
Making an instrument purchase is a great investment. It is understandable that you may need some time to seek advice on the best instrument to suit your personal needs.
We can make recommendations and provide you with affordable prices on instruments and accessories. For students unable to bring instruments, a rental fee is added to your tuition fee for the use of an instrument in class. You should have access to an instrument in order to practice outside class hours.
What exactly do I need to bring to Piano- Keyboard class?
Keyboard students should have their keyboard with music stand, keyboard bench and stand. It is highly recommended that your keyboard be transported in a case. Unless it is a powered keyboard, be sure to use BATTERIES at the back in order to facilitate ease of setup. Students without instruments/accessories can pay a rental fee for the term until they are able to purchase their own.
Steelpan students should have their steelpan/s (in case), collapsible stand and sticks.
Rental Facility is available for those without instruments
No need to go running around to get stuff. Our store caters for your precise needs and we recommend the instruments and accessories best suited to you.
Do you offer Music Exams / Certification?
Yes, but only upon completion of the Musikgarten programme or when the instructor determines the child is ready, upon consultation with the family. Mature adults are not obligated to sign up for examinations. Musikgarten classes fast-track and enhance the progress of students in their performance, sight reading and composition and is the best way forward to ensuring success!
Theory exams through A.B.R.S.M. are usually in June and November.
Practical exams through A.B.R.S.M. are usually in March/April
Practical exams through Trinity Guildhall are usually in October/November
Steelpan Exams through D.C.F.A., U.W.I. are usually in October/November
The sign up deadline for exams are usually 2-3 months before the exam date.
Will I learn to read and play by ear?
Yes you will learn to read and could play by ear from day one on your instrument. The extent to your ear playing ability will depend on how much practice time and listening exercises you put in on your own and following the programme. Consistency is the key just like working out at the gym. You work diligently at it you'll see the results in time!