Online Banking (Local)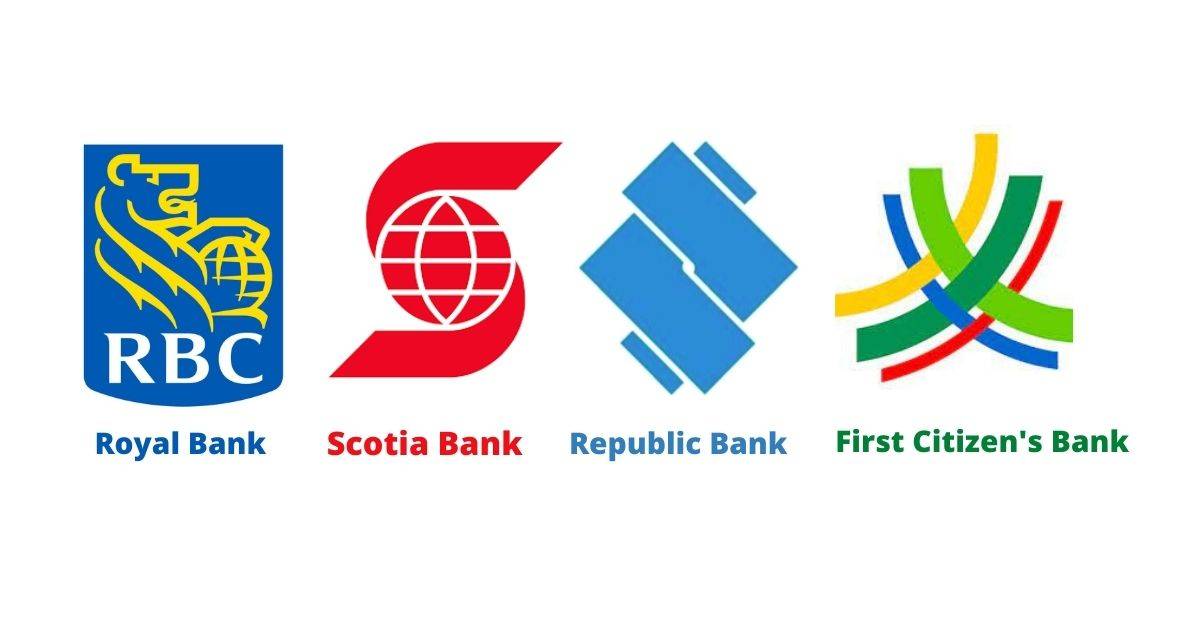 Bank Transfers Accepted from TT local banks and Regional Banks in EC currency.


After your order is made, your online transfer transaction must be completed the same day or by 11:00am the following business day and processed within 2 business days. Your Invoice is updated when payment transaction is processed and received in our business account. Bank account details arrive in your email automatically upon checkout.
LINX Debit Card/Credit Card
LINX PAYMENTS are made by appointment at our class location via the secure Royal Bank EZPay Device.
N.B. Credit Card Payments for classes are subject to a S/C Fee of 5% on total invoice.
PayPal Credit Card payment is available
for complete Semester invoice payments ONLY
.
Invoice will be quoted in USD at the store's current conversion rate. Simply click the currency symbol in the header to view price in USD.
Credit Card Payments for classes will be subject to a S/C Fee of 5% on total invoice.
You will receive an Alabanza Music Payment Request email from Paypal via service@intl.paypal.com with your total amount payable as per your invoice.
N.B. Credit Card Payments via Paypal may not be eligible for certain discounts.
CASH only accepted for Preview sessions or for persons unable to access the above methods upon request.
When and how are payments made?
To Register: You'll be required to pay your Registration, Materials fee and your Semester Tuition.
Invoices will be automatically generated upon checkout. Ensure you've received an automated email confirming your order with payment instructions.

Payments must be completed Online within 24 hours of order or by appointment for LINX . Invoices will be updated and resent for all verified payments.

Kindly ensure that transactions are completed before class as this helps us manage time to focus on the delivery of classes to all families.
Full Payment for Semester can be made via Online Banking / LINX / Credit Card
Part-Semester Payments (Online Banking or LINX only) may be facilitated upon signing a payment agreement with schedule.
2-Part Payment Plan:- (as on product order)
The first payment is due upon order/ within 24hrs [Registration, Part 1 Tuition, Required Materials/Instruments]
The second payment is due by the first session in Part 2 or due date on invoice [Part 2 Tuition, Required Materials (if new)]
3-Part Payment Plan:- (upon request)
The first payment is due upon order/ within 24hrs [Registration, Required Materials/Instruments]
The second payment is due by the first session in Part 1 or due date on invoice [Part 1 Tuition]
The third payment is due by the first session in Part 2 or due date on invoice [Part 2 Tuition]
Early Registration periods: June for September & December for February.
Alternate payment arrangements can be requested for individuals or families with more than one sibling attending classes. Late fees: We encourage clients to pay on time and communicate with us to avoid late fees. Fee of $40 for each student/invoice.
Is there a Registration Fee?
A Lifetime Enrollment Fee of $150 will be added to the invoices of new families for the first session.
A Late Registration Fee of $100 will be added to the invoices of all returning families, once the early registration period has passed as we would have begun advertising your spot.
The Registration fee is non-refundable fee and applies to all first time registered students. It registers the student's place in the class once the required tuition deposit and/or materials fee is covered. We encourage clients to register early to secure spots and avoid the late processing fee of $80 which applies for Registrations coming in after July 15th (for Sept/Oct), December 15th (for Feb/Mar) and June 30th (for July).
This fee helps offset the general operating costs of running the classes at our various locations including annual music licenses and defrays the administrative cost of setting up your student in our class management system and parent education communiques, all of which help to keep your annual tuition costs lower.
Are there Discounts/Special Offers available?
Review Credit: Alabanza Music is a growing educational service and it is important for more of the public to be aware of our services, products and become more informed of best practices in music education. If you like our website and service, please, help us promote them and describe your positive experience in a brief review on Facebook. In gratitude, we will be glad to offer you a $50 discount coupon which can be applied to any music class or purchase over $500.
Referral Credit: We are very happy to give $100 credit to each family who refers another family who commits to a full 15-week semester and pays in full. Referral credits will be credited for the following semester (e.g. If the referred family signs up in Parrandero Semester, the family who referred the new family will receive their credit in Calypso Semester). For a shorter session, such as Summer/Vacation Session, the same policies apply except that the referral credit is $50 because of the session length. Thank you for your referrals! Go ahead and spread the word!
Early Bird Registration Special is usually available in the months leading up to the start of the new Semester with Discounts for Full Semester Tuition payments. Since we don't stock Musikgarten Materials, early Registration ensures your materials reach in time for the start of the Semester.
Registration Discount: Look out for the Free Registration Promos in the months leading up to the start of our Semester.
Sibling Discount for Musikgarten Classes: Where there are families with more than one child enrolled, registration is FREE. An additional $150 discount is given off tuition per sibling only for multiple sibling students from the same family in Musikgarten or other group classes.To apply use the following code at Checkout: SIBDIS.Applicable only on Full Tuition Fee payment only. Not applicable on pro-rated fees.Tuition fees may be prorated accordingly for those who start after the fourth week of the Semester if spots are still available.
Zaquens Discount Musikgarten Adult keyboard students who are Senior Citizens 55yrs+ are entitled to a $300 or 25% Discount on Full Semester Tuition as advertised.
Shift Worker Allowance For Musikgarten Family Music classes, parents/caregivers who are shift workers who foresee missing some classes due to work and are unable to make alternate arrangements, may be entitled to be accommodated in another same age group class for three (3) sessions during the Semester at the discretion of Alabanza Music.
Individual Discounts listed above cannot be combined with other special offers, promotions or discounts.

No discounts available on materials. Materials cannot be purchased separately using credit cards, online bank/cash/cheque only.
How are Virtual Music Classes done?
A virtual class-room is an online learning environment that allows for live interaction between the tutor and the learners as they are participating in learning activities. In other words, the virtual classroom is a shared online space where the learners and the tutor work together simultaneously.
Most of our virtual classes offered online via the Zoom platform are an extension of existing in-person classes that take place asynchronously (live) on-site so that you could really feel as though you are part of the classroom. Some virtual classes are offered exclusively online.
Virtual Music classes require more logistical considerations than in-person classes including additional internet-ready devices, equipment, software and of course access to reliable internet with adequate upload and download speeds for both the instructor and student. In cases where there are combined (virtual & in-person) sessions, the instructor has the mammoth task of manoeuvring between online users and students in the classroom to ensure maximum participation and interaction towards success in music!
As such, a limited number of students will be allowed accepted for the virtual option and those opting for this type of class will be required to pay an additional fee. In cases where all in-person classes must transition into virtual classes, as determined by the instructor, no additional fees will be applied.
Why do students have required materials?
Are we supposed to practice at home?
Children and parents can have so much fun at home and in the car with Musikgarten songs and dances. It's a great family bonding time. It allows children and parents to share in the experience at home.Your teacher will hand out materials during the first week of class or in our Parent Orientation session. Each booklet contains a CD and an access code for a digital download of the song recordings. There may be additional materials associated with each age level (song books, instruments, animal cards, note cards, etc.).The books and recordings are for class and home use, so you and your child become more familiar with the songs and activities we do in class.
Do I need WhatsApp and Email?
There are WhatsApp groups for each specific class where we keep you updated as well as any changes in schedule so it important to review when notifications come in. Signing up as a member on our Members-only E-learning using your email gives you full access to the supplementary material you need for at home review activities and practice.
What happens if I miss a class or am sick?
If you know that you'll be missing a class, we ask that you give us a heads up as a courtesy as some activities we plan require full class participation.Please note that fees for missed classes will not be refunded; however, you may request to attend make-up class (a same-age class on another day or at another location) at least a week beforehand within the same Semester and we will confirm that we could accommodate you. If your child is ill, please keep your child at home for your child's own safety and the safety of others. If your child becomes ill while in class, please take your child home immediately.
What about loss or injury?
Alabanza Music is not responsible for any loss or injury incurred while participating in the program.- Signature on the registration form or the submission of an online registration acknowledges that Alabanza Music is released from all liability, including, but not limited to liability resulting from anyone's negligence. Signature or electronic registration also constitutes acknowledgement that the parent or care-giver agrees to indemnify and hold harmless Alabanza Music from any liability, costs or claims, related either directly or indirectly to participation in an Alabanza Music program, including legal or medical expenses incurred for the participant's benefit.