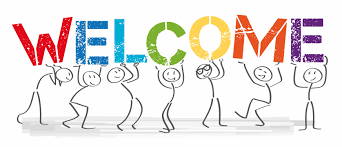 As we look to the future and plan for students & families to return to classes during this unprecedented time, we recognise that necessary public health guidelines may impact on the way we interact.
Alabanza Music will comply to the extent possible with Ministry of Health, Education guidelines in order to provide student-families, staff and facility managers with the information necessary to ensure that our classes reopen and run safely.
Student-families may elect to return to in-person classes on-site where offered. In-person sessions are conducted on a bi-weekly rotation to virtual sessions until further notice.

Student-families may elect to continue via distance learning with virtual classes online exclusively via Zoom should they and/or specific instructors prefer that accommodation.
Only two locations will be used for Alabanza Music blended learning classes until further notice: Champs Fleurs & San Fernando when scheduled.

Conditions for learning must not only address students' and educators' basic physical safety needs, but also the social, emotional and environmental factors that can impact educators' capacity to teach and students' capacity to learn. To optimise the learning process, we understand that parents, students and staff need to feel cared for, reengaged and acclimated to the community experience of our class, so that the facilitator/s could deliver instruction most effectively.
Students/Parents/Caregivers are expected to familiarise themselves with Alabanza Music's Guidelines for Students & Families and for Visitors/General Public for classes.
Scroll down to view guidelines for
IN-PERSON CLASSES ON-SITE

VIRTUAL CLASSES ONLINE
IN-PERSON CLASSES - ONSITE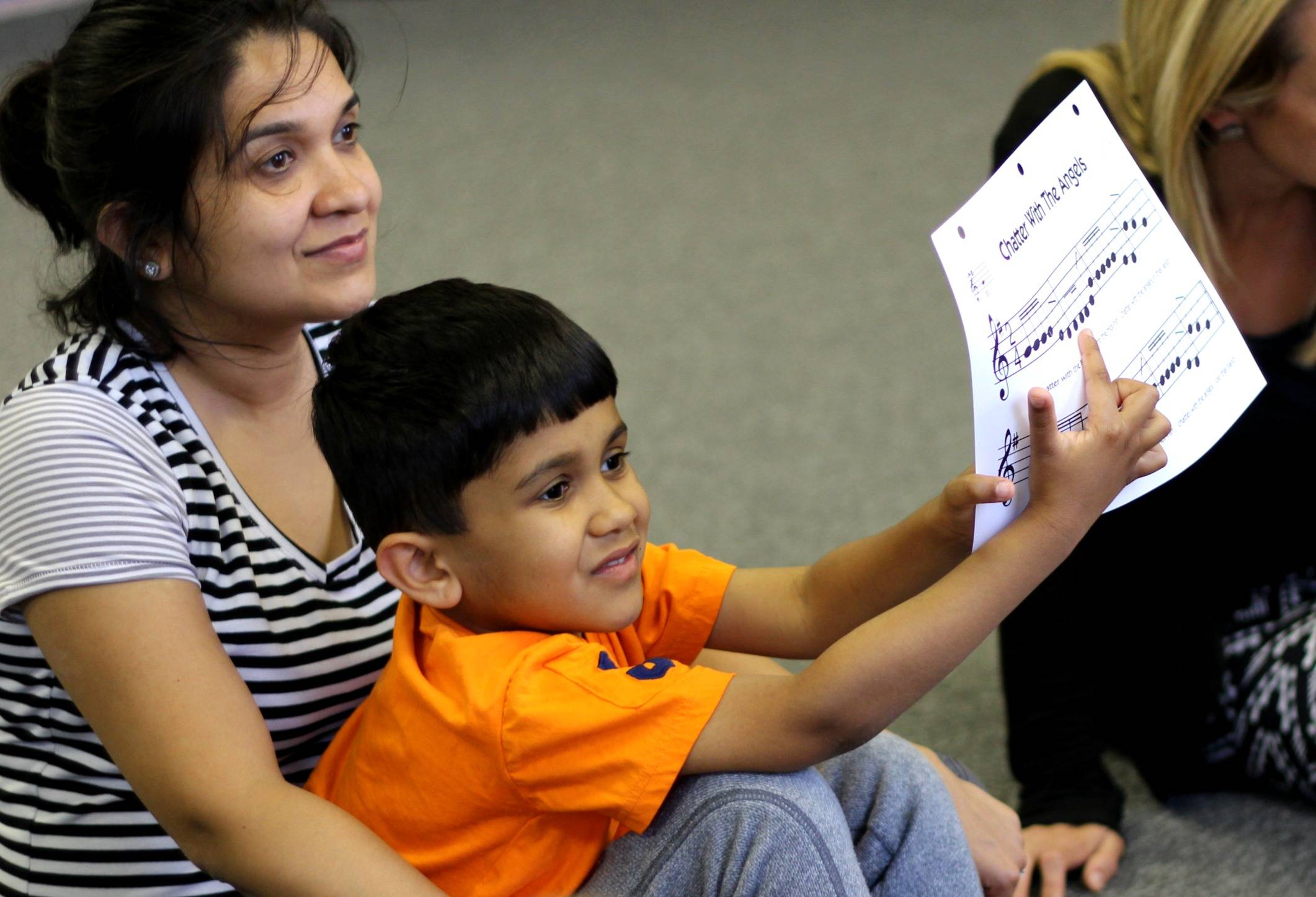 General Health & Safety Guidelines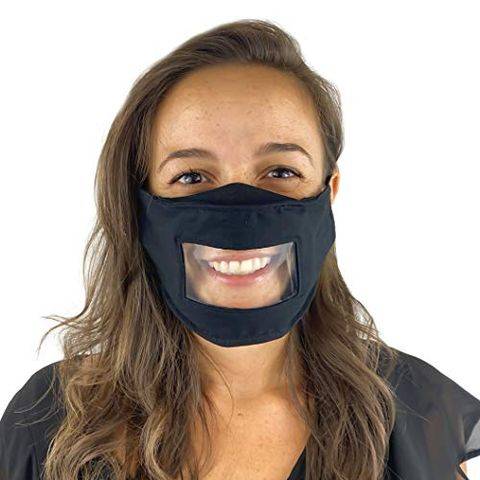 It is important for us to promote behaviours that reduce spread such as hand washing/sanitizing and the use of special clear window face coverings or face shields (to facilitate face-to-face communication) which are required for adults, teens and children over the age of 8 unless it will inhibit the individual's health. Face coverings are required for visitors. We strive to provide safe and comfortable accommodations for student-families and staff, especially those at higher risk for severe illness.
Do NOT come to class if you and/or your child feels sick

as per our existing policies.

If you or a member of your household is sick, you must stay home.

You/your child will be required to go home if you begin to feel sick in class.

You/Your family may be required to certify by electronic signature on a Declaration and Release form that you/your child are well and meeting health criteria each day that you come to class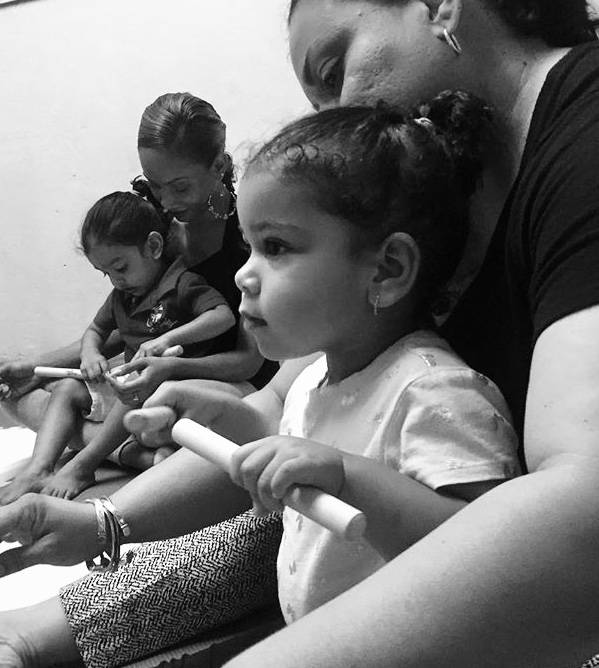 We will facilitate social distancing to the extent possible by limiting class sizes. When social distancing is difficult or impossible, face coverings may be required as the law dictates.
Avoid touching any items, equipment, surfaces, fixtures, etc. on the compound other than your OWN personal belongings/materials which you have brought into the building.

Social distancing between individuals not from the same household is required in classes.

Singing games and circle dances will not require holding of hands with other class members.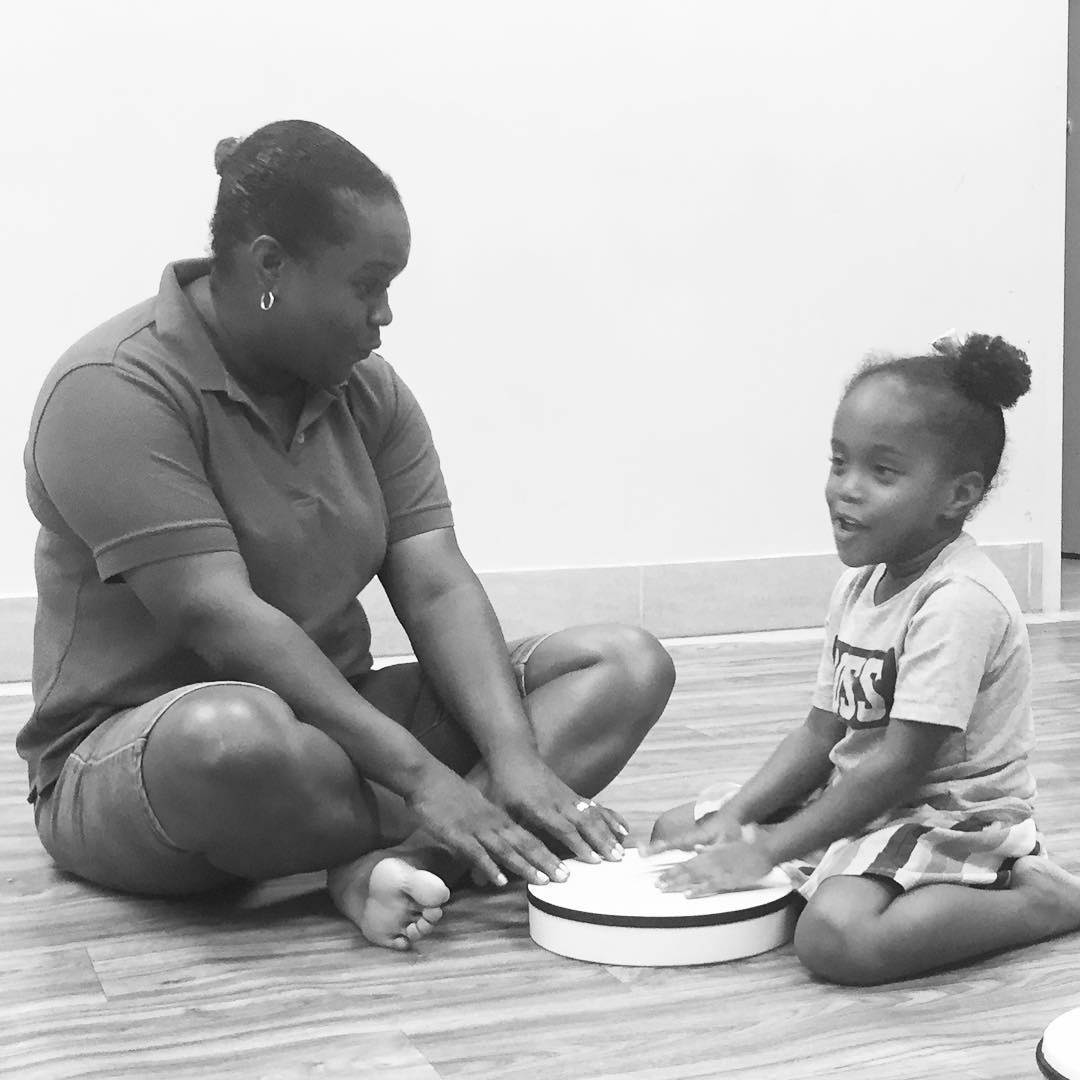 To minimise the use of shared objects, student-families are required to:
purchase and bring to class your own individual instrument/s in addition to your required materials

bring your own personal floor mat/blanket for floor activities if deemed necessary.
Student Flow, Entry, Exit, and Common Areas
Students and parents/caregivers must follow any specific instructions of the facilitator related to the entry to/exit from specific classes/activities.
Children age 7 and under MUST be accompanied by one parent/caregiver.

When arriving at a location,

please stay in the waiting area / car until invited to class.

Students, parents, visitors should

sanitise/wash their hands

thoroughly on entering the building.

Wait for instruction from the facilitator before entering or leaving a classroom
While maintenance of the venue falls under the purview of their management, we continue to adhere to existing cleaning practices and procedures and any new specific requirements of the MOH, MOE reopening guidelines as they arise.
Alabanza Music reminds students/parents, visitors, staff and others that no environment can be 100% risk-free with regard to communicable disease.
Alabanza Music strongly suggests that all individuals take all recommended precautions to protect yourself, your family and others when you visit an Alabanza Music location. By registering for our classes, you agree to our ReOpening Guidelines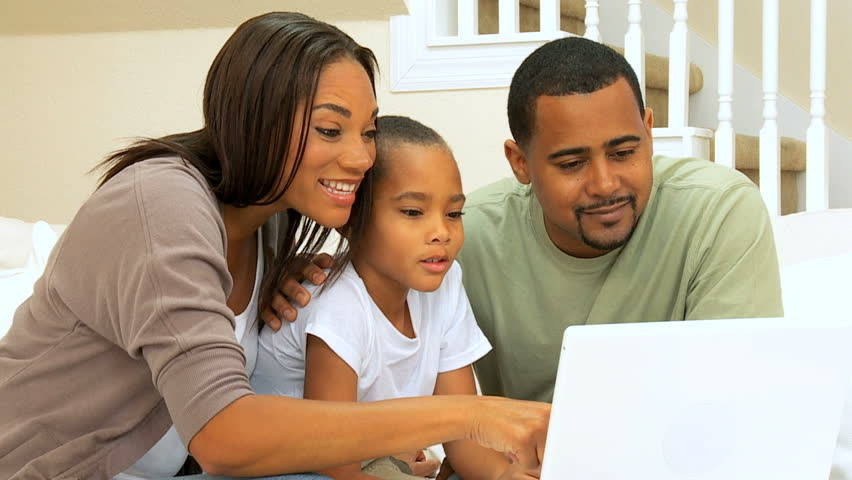 Getting set up online with Zoom
Check WhatsApp Group for your invitation link

Click on the

invite link

sent via WhatsApp and Zoom will redirect you to a webpage which will ask you to download the Zoom app on your device whether you are using a desktop or a mobile device.

Once the application is already downloaded on your desktop, install and open it. Zoom should automatically open the registration form for the meeting/class.
Register for your Zoom Class
Via the link sent on WhatsApp, you will be required to Register beforehand for the Zoom sessions using your
>Child's First Name
>Child's Surname
>Email
Be sure to have this step completed no later than two days BEFORE your scheduled class by selecting ALL sessions (as per the video)
After registering, you will receive a confirmation email containing information about joining the Zoom class.
It will also help to add it to your Calendar for reminders.
How to join your Zoom Meeting
Joining a meeting using the Zoom web/desktop client/mobile app
Open the Zoom desktop client or mobile app. If you are not signed in, click on '

Join a Meeting

' at the bottom of your screen.

If you are not signed in, you will see a dialogue box asking you to enter the relevant

meeting ID

and your username. Enter the relevant details to join a meeting on Zoom.

Mobile users can select whether they want to continue with only audio or video under the '

Join Meeting

' option. Be sure to select

Connect using Internet audio in order to be able to participate with audio. Desktop users can enable and disable the video feed, once you have connected with your host.

Grant the necessary permissions to allow the Zoom app to use your camera and microphone

in order to get started and join the meeting.
Usernames: For the purpose of security and proper identification, users must have their child's name in order to enter the session. Any other username eg. your device's name or your name or unrecognized name will not be permitted. If you have to switch devices for any reason during a session, do remember this. We (facilitator and fellow student families) also want to ensure that we could greet each other properly with your name. Where there are two children with the same name in the class, we may ask you to use an alternate username for your child, but you must inform us beforehand.
Be mindful that others are going to be seeing you as we would when we interact in person. If you have to attend to any matter which may be distracting, we ask that you switch off your video for a bit (the equivalent of leaving the classroom) and then return to the session when ready (re-entering the classroom). You could send us a Private in-meeting chat message in Zoom.
We know you may be comfortable at home but we ask that you follow the usual courtesy of getting dressed like you would for class/school. For adults, avoid armless tops or with low necklines or vests and for both children and adults avoid tights, short pants/skirts.
Our sessions are very interactive, as such your facilitator will ask/allow all to be unmuted at the start/end and where necessary during the session. After this all microphones will be muted to minimise distractions. Be sure to familiarise yourself with the location of the Unmute/Audio button when the request comes.
Interacting with Gallery View
For interaction with the class, we want to see each other and not just the facilitator so we encourage you to get familiar with the display settings on your device to change from the default Active Speaker view to Gallery View
For

Android/iPhone users,

Swipe left from the active speaker view to switch to gallery view.

For

Windows Laptop users

, Click Speaker View or Gallery View in the top-right corner.

For

iPad users

, Grid view in the upper-left corner of the Zoom window. Tap your screen, it will appear.
Zoom Class Invitation for your Family ONLY: It is not permitted to share links to our class for security reasons. If another caregiver/family member would be joining the session instead with your child, please inform us beforehand and let us know the relationship to the child if we've not met them before. We may not be able to respond to any WhatsApp messages while the session is in progress. Kindly ensure they follow the steps outlined above so that they would be permitted.